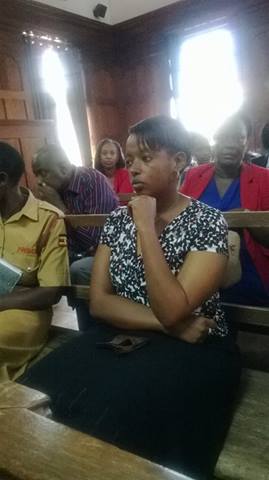 Jacqueline Uwera Nsenga, the widow to slain businessman Juvenal Nsenga has been convicted for murdering her husband.
High Court judge Duncan Gaswaga based his decision on prosecution evidence including information that Nsenga chased his wife from Paragon hospital where he was admitted before he died.
In his judgment, Justice Gaswaga said the utterances by the late Juvenal Nsenga while in hospital accusing his wife of having intentions to kill him is substantive evidence.
Prosecution lawyers led by Susan Okalany and Jane Kajuga prayed for a maximum sentence for the convict.
Defence lawyer Mohamed Mubiru was not ready to proceed.
The Case is adjourned to tomorrow for mitigation and sentencing.
Uwera is alleged to have knocked dead her husband Juvenal Nsenga while he opened for her the gate to their matrimonial home in Bugolobi a Kampala suburb.