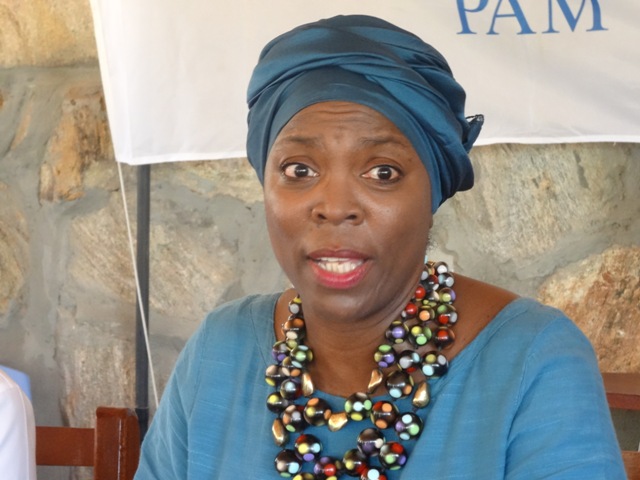 The World Food Program says it does not have enough funds to provide food assistance to people affected by the South Sudan conflict before the rainy season.
This has been revealed by the Executive Director of WFP, Ms Ertharin Cousin while addressing the media after visiting IDP camps in Unity state and Juba.
According to Juba-based Eye Radio, Ms Cousin says they plan to deliver thousands of metric tons of food but are still US$ 250 million dollars short.
She has appealed for help saying the WFP is 100% voluntarily funded, and so they need the people in the world to recognize that there is hope in South Sudan.
Ertharin Cousin has been accompanied by U.S. ambassador to the U.N. agencies in Rome, David Lane on the three day visit to South Sudan.