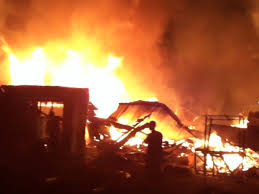 At least 400 people have been left homeless in Napak district after wild fires burnt down 70 homes.
The incident has happened in Lotome Sub County in Napak district.
The area LC1 chairperson Mark Lokol said the fire also destroyed granaries, farm tools and beddings among others.
The district chairperson Joseph Lomonyang says he has written to development partners for help.