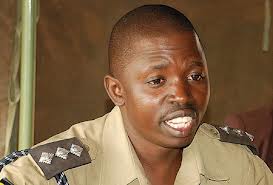 The rains are already wreaking havoc in some parts of the country.
In Nateete a Kampala suburb perimeter wall has collapsed killing one person.
Rose Kabatoro was fetching water when a wall collapsed on her.
Addressing the media today, Police spokesman, Kampala metropolitan Ibin Ssenkumbi warned people living in flood prone areas and slums to be more cautious to avoid such accidents.
In another development, the early morning down pour has left some residents in Katanga cursing.
One of the residents was assaulted by unidentified people who also stabbed and left him for dead.
Alex Bongore is nursing wounds at Mulago hospital after a group of men armed with knives stabbed him and took off with two hundred thousand shillings that he was taking to his wife who has just had a baby in Mbale.
The case has been reported to Kimwanyi police post under reference number 10|04|08|2013.