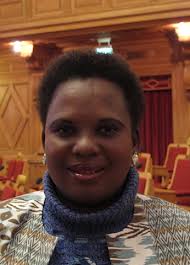 The Marriage and Divorce Bill Coalition has added voice to those supporting the deletion of the clause on cohabitation.
Addressing a news conference in Kampala this morning, the coalition chairperson Sheila Kawamara has said that it is hard to advocate for the rights of people in cohabitation yet it is not a recognized form of marriage under the laws of the land.
Kawamara says the bill should protect all those in recognized marriages.
She has now asked those in unrecognized marriages to ensure that they are registered if they are to benefit from the bill if finally passed into law.
Like the religious leaders, the coalition is asking MPs to scrap the clauses that promote divorce and cohabitation.
The controversial clause on cohabitation gives couples equal rights to property in cases where the relationship is dissolved after 10 or more years.
The Bill, that has attracted immense public reaction, has been on the shelves of Parliament for over 40 years until last week when it was re-introduced.
It was split into two, after the first such Bill was opposed by religious leaders.