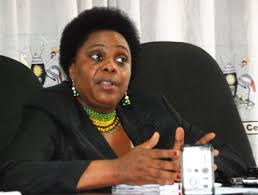 Gender and Labour minister, Mary Karooro Okurut has warned that the post 2015 agenda may be futile if women do not have a bloc voice.
While opening a regional strategic meeting on Strengthening African Voices in the Post 2015 Process today, Karooro said the women's movement on the continent need to work together to achieve their demands.
She says the women's movement must continually reinvent themselves to be relevant to the new global development agenda and support national priorities in Africa.
Meanwhile, women rights activists from 14 African countries are pushing for inclusion of women's rights in the Post 2015 agenda.
In a joint communique issued at a regional meeting today, the activists note that this component is not provided for in the proposed Sustainable Development Goal 5 on attainment of gender equality, empowerment of women and girls everywhere.
Yvette Kathumira, the head of advocacy at the African Women's Development and Communication Network (FEMNET) says they are banking on Uganda's presidency at the United Nations General Assembly to push this agenda forward.