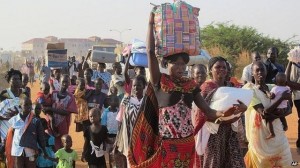 Women in the Great Lakes Region are taking a lead role in pursuit of peace and stability in South Sudan.
A team of women under the Center for Governance, Peace and Security is headed to the UK for a global summit on sexual violence in armed conflict situations.
According to the team leader Lina Zedriga, South Sudan is top on the agenda of the summit and some lessons are to be drawn from Uganda.
The conference that runs from June 11th to 16th is the first of its kind and is organized by the UK government.