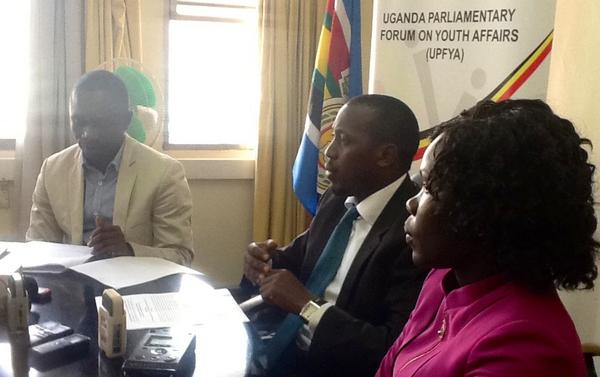 Members of Parliament representing youths are demanding for a policy to give them 30% of government positions and tenders.
MPs Peter Ogwang, Gerald Karuhanga and Evelyn Anite, while addressing the media at Parliament today, noted that there is no deliberate effort by government to ensure that youths are integrated into the government job registry.
As Karuhanga explains, the policy will help to streamline the constitution of youths, which will in turn give them opportunity to compete favourably for top positions.
They were speaking ahead of the International Youth Day, slated to take place on 12th August.