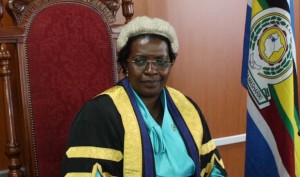 The current woes plaguing embattled Speaker of the East African Legislative Assembly have raised concern in Parliament.
Margaret Zziwa has in recent weeks come under fire after some legislators, including Ugandan MPs, mooted for a censure motion against her for failing to give leadership to the Assembly and harboring dictatorial tendencies.
Kawempe North MP, Latif Ssebagala and government chief whip, Kasule Lumumba say it is a shame to the country for fellow legislators to push for a motion yet the matter
could have been resolved amicably.
Other legislators, among them Aswa MP, Reagan Okumu, says EALA is an independent Parliament which can resolve its own issues.
President Yoweri Museveni recently held a meeting with the ruling party's representatives and leaders of other partner states' legislative chapters in a bid to defuse hostility.