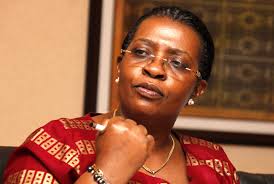 Days after former East Africa Legislative Assembly, Ms. Margaret Zziwa was impeached; some legislators representing Uganda at the regional Parliament have downplayed criticism from several Ugandans on their actions against their own.
Ms. Zziwa was last Wednesday impeached in a majority vote of 36 members who voted in favour of the motion, two opposed while one abstained from the vote. Her troubles stemmed from alleged abuse of office and misconduct.
Addressing journalists at Parliament yesterday, Uganda's representative to the Assembly, Mr. Chris Opoka-Okumu said the events which led to the impeachment of Zziwa, a session he chaired, were legal.
"We were set up by the EAC treaty, which says EALA will elect and remove its speaker. So if the Assembly followed this to the letter, what is wrong with that?" Mr. Opoka questioned, adding, "Ms. Zziwa was not elected as Speaker from Uganda but at the Assembly. She is only a member from here. So claims that we embarrassed Uganda are a total falsehood. We actually saved the country".
Mr. Opoka further said the Ugandan MPs had chosen not to delve into the woes at the regional assembly, only coming out recently to reveal her leadership gaps. He faulted her for digging her own grave by not appearing before the Legal and Privileges committee to defend herself.
"All attempts to do things properly according to the rules were thwarted. How can a person sit in their own judgement and then come and accuse a trial by peers as a sham. Where in the world in Parliament aren't MPs tried by fellow MPs? That is the nature of the beast and you have to accept it," Mr. Opoka charged.
Ms. Zziwa, through her lawyer Mr. John Tumwebaze, has already vowed to challenge the impeachment process.
Mr. Dan Kidega was last Friday elected as the new Speaker after a unanimous decision by Ugandan MPs.
"He should learn from what happened and listen to all people and balance those interests," Opoka advised his colleague.
Story by Olive Eyotaru