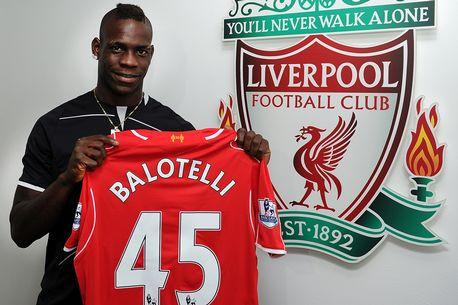 Italy striker Mario Balotelli has completed his £16m move to Liverpool from Serie A side AC Milan.
According the BBC, The 24 year old former Manchester City player  agreed a long-term deal with the Merseyside outfit but will not feature against his old club on Monday night.
Balotelli left City 17 months ago after scoring 30 goals in three seasons.
"This transfer represents outstanding value for the club and I think we have done a really smart piece of business here," said Reds boss Brendan Rodgers.
Balotelli, who will wear the number 45 shirt, said he had made an error leaving England on in January 2013.