According to CIES Football Observatory A Swiss football research group that specialises in the scientific estimation of professional players' transfer value New Manchester United striker Romelu Lukaku's value has risen to £140m since joining Manchester United.
The In their newest data release, highlighting the footballers from Europe's big five leagues the Belgian's value has risen by €55.8m (£49.2m) – 54 per cent – in the last three months, shooting up from from €102.7m (£90.5) before his transfer to United to €158.5m now.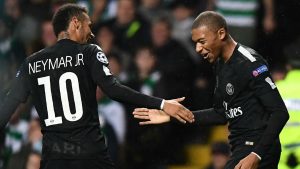 Since joining United Lukaku has scored 11 times in 10 games, at an average of a goal every 82 minutes. In his final season with Everton he scored at a rate of a goal every 133 minutes, perhaps going some way to explain the change.
The other big risers in the Football Observatory list are Kylian Mbappe, Paulo Dybala and Ousmane Dembele.
The list is based on the change in value of the respective players, rather than simply the value itself.
FOOTBALL OBSERVATORY TOP 10 TRANSFER VALUE RISES
Transfer value trend since July 1, 2017, in €million
Romelu Lukaku (Manchester United) 102.7 to 158.5 (+55.8)
Kylian Mbappe (Paris Saint-Germain) 95.4 to 145.8 (+50.4)
Paulo Dybala (Juventus) 113.7 to 161 (+47.3)
Ousmane Dembele (Barcelona) 92.5 to 137.5 (+45)
Alex Oxlade-Chamberlain (Liverpool) 27 to 58.7 (+31.7)
Neymar (Paris Saint-Germain) 211.2 to 239.6 (+28.4)
Kevin De Bruyne (Manchester City) 105.7 to 131.3 (+25.8)
Marcus Rashford (Manchester United) 71.8 to 98 (+25.6)
Mohammed Salah (Liverpool) 72.8 to 98 (+25.2)
Gianluigi Donnarumma (AC Milan) 39.9 to 65.1 (+25.2)