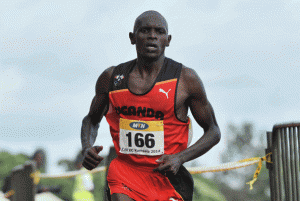 Athletics. As of now it's just news of commissioned inquiries but with little, if any, headways since Daily Monitor broke the story of female athletes allegedly being sexually abused by an unnamed male national team coach
KAMPALA.
The Ministry of Education and Sports have sent one of their commissioners to Kapchorwa to investigate the sex scandal that has rocked Uganda's athletics for the past one month.
The probe, sanctioned by Education Minister Jessica Alupo, will see assistant commissioner Sammy Odongo camp in Kapchorwa from Thursday till Sunday.
While there, he will meet female runners who accused a male national coach of sexually harassing them during a training camp in Bukwo last month. The accused coach works for Uganda Police while some of the complainants compete for the force but have since abandoned their training camp in Kapchorwa.
"We want to find out first hand information regarding the whole issue," Odongo told Daily Monitor by phone from Sironko, from where he will connect to Kapchorwa today.
"I expect to speak to the girls who complained of sexual abuse. We want to hear their story for a fact. I also have asked the district sports officer to arrange so that we also speak with the accused coach.
"We shall also speak to the national team coach (Gordon Ahimbisibwe), and talk to the UAF general secretary. We also want to find out how they (UAF) select their coaches and the way forward." Odongo is confident he will have a report ready by the end of next week. While police have played ping-pong regarding investigations, it's over a week since Uganda Athletics Federation (UAF) promised to put in place a commission of inquiry.
Actually, the promised investigative committee of 3-5 people, expected to be named last week, is yet to be known. Police also promised to send a team of Kampala-based investigators to Kapchorwa this week but the aggrieved athletes fear the coach is being protected by the same people supposed to investigate him.
One will hope this latest development will go some distance in ensuring justice prevails.
amwanguhya@ug.nationmdia.com
Source: www.monitor.co.ug