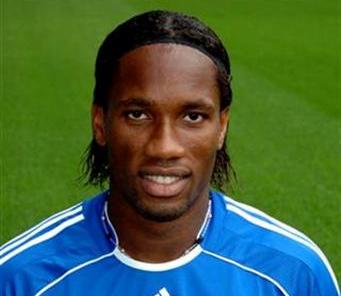 Togo and  Tottenham Hotspur's Emmanuel Adebayor tries to settle a score with ex-Chelsea striker Didier Drogba when Togo face Ivory Coast at the sweltering African Nations Cup on Tuesday.
Two of Africa's most successful players have been rivals for years and Adebayor is hoping his Togo side will put Drogba's Ivory Coast to the sword in their opening Group D.
First Chelsea crushed Spurs 5-1 in an FA Cup semifinal at Wembley, subsequently going on to win the final against Liverpool as Drogba became the first man to score in four FA Cup finals.
Then in May, Drogba ended his hugely successful career at Chelsea by scoring a late equalizer against Bayern Munich in the Champions League final before converting the winning penalty in the shootout.
The win simultaneously depriving Adebayo's Spurs a place in this season's competition.
Spurs had finished fourth in the Premier League and Chelsea sixth, meaning that Spurs were heading for the Champions League as long as Chelsea did not win the final.
Drogba likens Ivory Coast, among the favorites for the African title, to Barcelona and Bayern who both lost to Chelsea when they took the European crown.