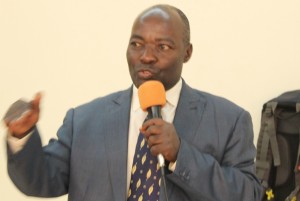 Uganda National Bureau of Standards is set to roll out the implementation of the Pre-Export Verification to Conformity (PVoC) exercise on 1st June this year.
Government had set November last year for commencement of the program after resolving the controversial issues on import charges between government and traders.
During a traders' sensitization workshop held in Kampala today organized by the standards body, the Bureau's Manager Import Inspection Andrew Othieno told KFM that the pilot program is done and all commodities will now have to go through PVoC before shipment effective 1st June 2014.
The Organizing Secretary of the Kampala City Traders Association Fahad Kayondo has welcomed the announcement saying all the earlier sticking issues had been resolved.
The program is meant to inspect all goods before shipment into Uganda from the country of origin to eliminate counterfeits on the local market.