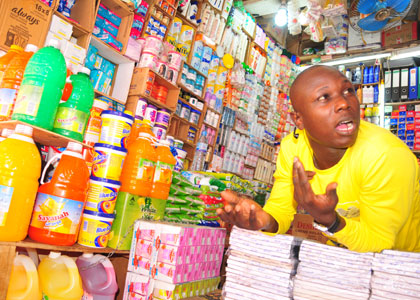 The traders' strike has began, with shops remaining closed in most parts of Kampala.
Along Namirembe road, many traders are seen standing outside their closed shops, as are those in shopping malls like Qualicel, Mukwano, Mini Price and Pioneer Mall.
Streets like Luwum, Market Street and Kikuubo lane which are normally a bee hive of activity at such a time of the day are all deserted.
The traders under their association the Kampala City Traders Association resolved to close shop today in protest of the implementation of Pre-Import Verification Exercise by the national standards body.
The contentious issue is on who is to meet the cost of service with both government and the traders trading accusations.
The traders have maintained that it is government's responsibility to protect its citizens against counterfeits.