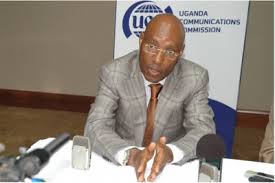 In a bid to improve the quality of services offered by telecom companies, the Uganda Communications Communication is urging players to increase investment to match the increasing number of subscribers.
This follows yesterday's unusual meeting in which players in the telecom industry and consumers faced off over the poor quality of services provided.
The consumers under the Consumer Protection Association raised several complaints including dropped calls and unsolicited messages among others.
Now the Uganda Communications Commission Executive Director Godffrey Mutabazi says telecom companies are not investing in improvement of services.