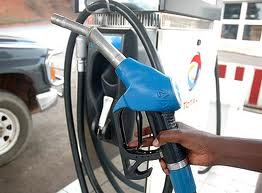 Fuel companies in Uganda have explained the encumbrances that have forced them to keep fuel prices high.
Pump prices in Uganda have remained unchanged despite an over 50% drop in the crude oil prices on the world market.
The Managing Director, Vivo Energy Uganda Hans Paulsen, local fuel companies are importing finished products and it becomes difficult for them to cut prices instantly.
He adds that Uganda being a land locked country hardly benefits from such price changes. A liter of petrol now goes for 3,550 while Diesel goes for 3,100 shillings per liter at most filling stations.
Global oil prices have fallen sharply over the past seven months, leading to significant revenue shortfalls in many energy exporting nations.
From 2010 until mid-2014, world oil prices had been fairly stable, at around 110 US dollars a barrel.
But since June prices have more than halved, Brent crude oil has now gone almost below 50 US dollars a barrel for the first time since May 2009.
Story by Moses Ndhaye