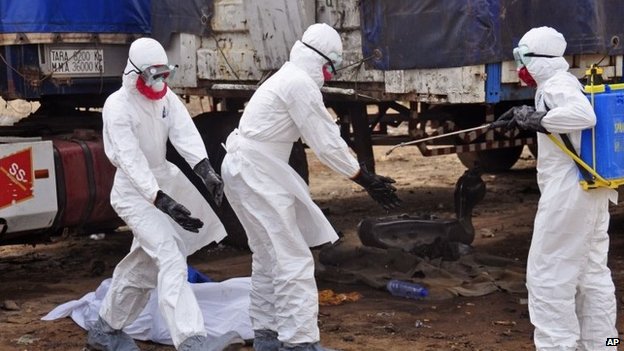 The ministry of health has laid out several Ebola preventive measures as Uganda Cranes prepare to host Guinea in Kampala on Wednesday.
The move is meant to reduce the risk of importing Ebola from Guinea as Uganda plays against Guinea in Group 4 of the Africa Cup of Nations Qualifiers at Nambole stadium on September 10th.
According to the ministry spokesperson Rukia Nakamatte, the delegation has been restricted to only 25 members and no fans are allowed to accompany the team.
The team is to be screened before boarding the plane en-route to Entebbe and once in Uganda, the players will stay in one hotel where all their requirements will be met.
Nakamatte adds that the surveillance teams will have access to the players for purposes of monitoring and counseling.
About 2,100 people in Sierra Leone, Liberia and Guinea have so far died.