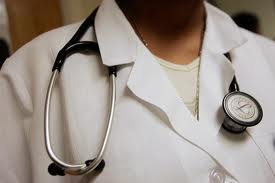 The  police at Mulago are holding a doctor who operated on a patient illegally resulting into her death.
Dr. Henry Kagoda of Mulago Medical Center is said to have operated upon the deceased as he tried to get rid of her uterus.
The relatives of the deceased rushed to Mulago police post and reported the case after the doctor refused to heed to their calls to have her transferred to Mulago referral hospital.
Mulago police chief, Hashim Kasinga says the doctor acted unethically when he went on to operate on the deceased without the relative's approval.
Kasinga says the accused will be charged with murder.