The speaker Kadaga called for provision of safe water and sanitation to communities to prevent tropical diseases.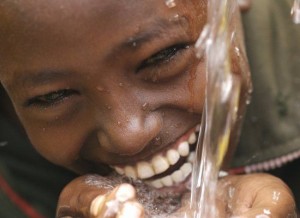 Kadaga made the call while meeting the development partners with the focus on how to tackle trachoma and other non-communicable diseases at parliament.
She however said that the provision of safe water will be made possible with government increasing the budget for the ministry in charge of the same.
She also pointed out the need for a national wide campaign against such diseases and the campaign should be spearheaded by political leaders and the youth including Miss Uganda and Miss Tourism.
Miss Uganda Leah Kalanguka expressed her commitment to have the youth who are victims of the disease mobilized to be available for mass trachoma treatment.
Approximately, 47000 people in Uganda are blind from trachoma and 250,000 people are at risk of becoming blind over the disease.
According to statistics over 900,000 children under 10years have active disease and 10 million people are at risk and the disease is found in 36 districts.