Singer Bobi Wine, his wife Barbara and their four children just made history. The young family becomes the first celebrity family in Uganda with each member having an endorsement deal.
As we all waited for the unveiling of their new baby, Shine, the Ghetto first family shocked us when they announced that their three older children; Solomon Kampala Nyanzi, Shalom Namagembe and Shadraq Shilling Mbogo had been signed up as brand ambassadors for a food campaign.
Barbie revealed that her three children had been selected by Mothers Food Company to be the face of their products.
The Kyagulany is are tasked with the role of promoting products that will include Snappy, Snackeat and Waves.
But all that simply ate into the hype of little Shine Suubi Nakaayi; the three-month-old was on Tuesday officially unveiled as the new ambassador for seven Days Diapers.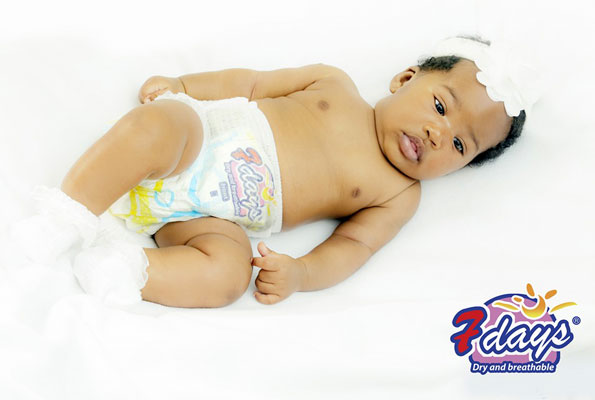 Among Shine's benefits is free diaper supply until she stops using diapers.
"Shine got this deal when I was still pregnant and I used to do some work at 7 Days. The managing director, Evelyn Pang, told me to keep the baby's face away from the public and only unveil her when we have signed a deal as their ambassador," Barbie told us.
Both Bobi and Barbie remained quiet about the financial details of the deal. However, a source told us that the deal had baby Shine's first bank deposit soar to anything between Shs50m and 60m a year.