By My Wedding
I got married. It was such a beautiful day!
Reads a tweet, posted yesterday evening on Nancy Kacungira's page. Next to her caption is a photo of the dashing bride looking regal with a bouquet of white roses, seemingly smiling into the future.
"Shoutout to my photographer, @makulapictures, Jumba & team. We met about 4 years ago when he shot me for a magazine and the whole team has such a great vibe," read the continuation of her tweet.
Nancy wore a mermaid off-shoulder gown which she accentuated with a long veil.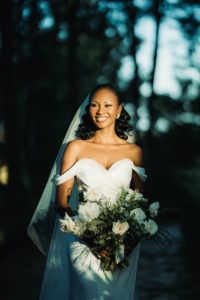 Noticeably, she went minimalist, her only jewellery being pearl earrings and a wedding ring.
Her elegant but minimalist style seems to reflect the character of the bride, who although is a well-known journalist has always kept her personal life private. Read more