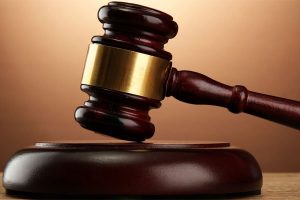 By Ruth Anderah
A panel of three Justices of the Court of Appeal has upheld the sentences of 30 and 42 years that were respectively given to two brothers for killing a Rwandan employee who was only identified as Kato in 2012.
The two brothers are; Richard Bulega and Lasto Tomusange who are respectively serving a 30 and 42-year jail term.
The Prosecution adduced evidence to prove that Bulega picked the deceased from Mubende claiming to take him to Kampala to do some casual labor for Tomusange but he never returned to the village and the two couldn't give satisfactory answers.
Days later, evidence shows that Kato's body was found decomposing next to a well in Nsujjumpolwe village in Mpigi District with a hammer and a wooden handle next to it.
Upon arrest, the evidence shows that the two brothers had killed the deceased with intentions of sacrificing him for riches.