A handful of Burundi national shave today cast their votes at the Burundi embassy in Kololo.
The citizens of the country that is on the verge being torn apart due to civil strife begun voting in a disputed presidential election early this morning.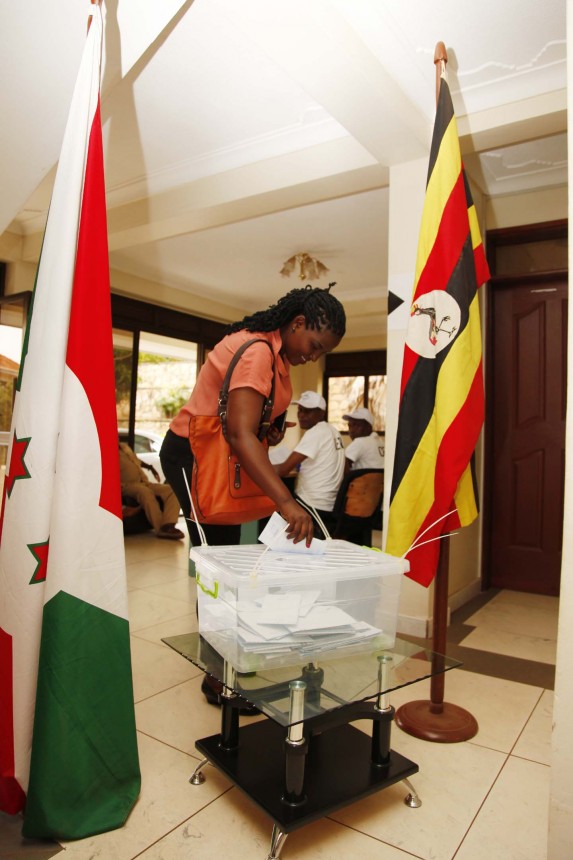 The First Councillor at the Embassy Kabaye Anicet said that out of total of 139 registered voters, only 55 had voted by this evening.
Back in Burundi, the voting has been characterized by low turnout especially in the capital Bujumbura following a night of explosions and gunfire in opposition strongholds.
President Pierre Nkurunziza is seeking re-election amid opposition from his opponents who think his decision breached an agreement not to seek a third term and sparked protests in which 77 people have died.
More than 100,000 people have fled to neighbouring countries in the past three months.