The music industry is mourning the deaths of US country music stars Don Williams and Troy Gentry, who both died on the same day. Award-winning Country music legend Don Williams, nicknamed "The Gentle Giant," passed away on Friday (Sept. 8) after a short illness. died after a short illness.
A press release from the singer's PR team confirmed his death "after a short illness," saying that funeral arrangements are pending.
Williams who began his solo career in 1971, had a long music career amassing 17 number one country hits before retiring in 2016.
His songs top songs included Gypsy Woman and Tulsa Time, You're My Best Friend, I Believe in You and Lord, I Hope This Day Is Good and Listen to the radio. In 2010, he was inducted into the Country Music Hall of Fame.
During his performances, he often walked onstage carrying a cup of coffee, sat on a barstool, sang and chatted amiably with the audience.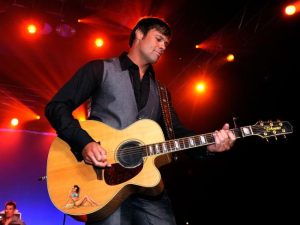 The news of Williams' death comes as Troy Gentry died Friday in a helicopter crash.
Gentry, 50, was killed hours before the band was set to hit the stage — a second home for the singer and guitarist from Kentucky.
The helicopter carrying Gentry crashed in a wooded area near the Flying W Airport in Medford, New Jersey, around 1pm local time Friday. Montgomery Gentry was supposed to perform Friday in Medford.
Montgomery Gentry had success on the country charts and country radio in the 2000s, scoring No. 1 hits with "Roll With Me," "Back When I Knew It All," "Lucky Man," "Something to Be Proud Of" and "If You Ever Stop Loving Me." Some of the songs even cracked the Top 40 of the pop charts.
"Troy Gentry's family wishes to acknowledge all of the kind thoughts and prayers, and asks for privacy at this time,"