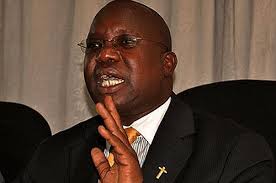 Ugandans have been advised to avoid taking the law into their hands in dealing with individuals suspected to be homosexuals.
This comes a day after the president assented to the law that makes it criminal for anyone to engage or promote acts of homosexuality in Uganda.
The minister for Ethics and Integrity Father Simon Lokodo says it is only the courts of law that can prove individuals guilty of such acts and so the public should not judge them.
He says a massive sensitization campaign is set to be launched to raise awareness on how the new law is to be implemented.