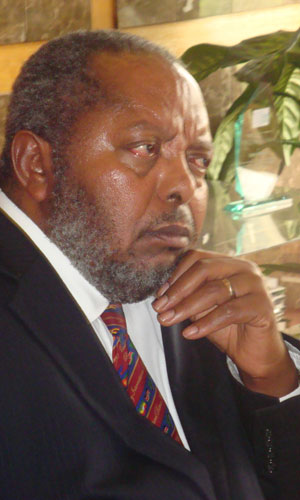 The Executive has exonerated Bank of Uganda Governor Prof. Emmanuel Tumusiime Mutebile of any wrongdoing in the botched compensation payouts to city businessman, Hassan Basajjabalaba.
Also exonerated by the Executive is former KCC Town Clerk, James Ssegane, who is pinned in the report for his role in cancelling the contracts.
Prof. Mutebile has been in the eye of the storm after the Public Accounts Committee, which investigated the 142 billion shillings payment to Basajjabalaba's company, HABA Group, found him culpable over the inflated payments to Basajjabalaba that has so far caused the resignation of former Attorney General, Prof. Khiddu Makubuya and then Finance Minister, Syda Bbumba.
Presenting a report by Cabinet's subcommittee that was set up to scrutinize the PAC report, Defense minister, who doubles as the committee chair, Dr. Crispus Kiyonga said though the committee concurred with PAC's report on Prof. Mutebile's laxity in cross checking communications he received from Syda Bbumba in regard to the payment, he only acted on instructions of the political leaders.
Dr. Kiyonga further explained that the sub committee's recommendations point to Hon. Bbumba for the mishaps in the dealings to which she has already taken political responsibility and resigned.
However, the Public Accounts Committee chairman, Kassiano Wadri rejected Dr. Kiyonga's report, saying he had tabled new evidence which the committee had never seen.
Wadri says his committee still stands by its recommendation to have Prof. Mutebile resign.
Meanwhile, MPs across the political divide rejected Cabinet's decision to exonerate Prof. Mutebile and fresh calls were made again in the House for him to resign.
Among the legislators were Wakiso Woman MP, Rosemary Sseninde, Mityana North MP, Godfrey Kiwanda, Kampala Central MP, Mohammed Nsereko and Butambala Woman MP, Mariam Nalubega.