For 3 years you have woken up to scratches and mixes of Celebrated Dj Duo Dj Roja and Slick Stuart on Kfm's edition of superstarfriday.
Before the whole world Appreciated Slick & Roja, Kfm saw a special gift in them and invited them to join the team and start a special club edition of #Superstarfriday where the listeners get a club version of music mixes live on radio.
It literally kicked off the wave of Dj Mixes live on FM radios in the country on Fridays. The excitement and vibe is always on Lit levels. #SuperstarFridays became a Hit and so did the superstar Dj's. The celebrated duo due to an extremely busy schedule, Having to jump from one event to another have now been replaced by another crazy Duo in new star Dj's Fem Dj and Dj Banks.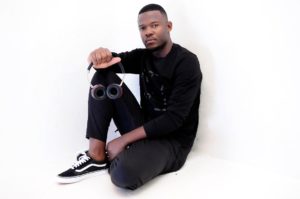 Fem Dj is not new on the scene, Hes been a Dj for 8 Years now, He's the Official Dj Blankets & Wine under House of Djs. He's been a club Dj for Gabiro or as so many know it Gabz, He's a Dj at Sky Lounge, the Guvnor Dj Snapoff and is also Currently the House Dj At Lit Lounge Bukoto.
Dj Banks is another Hot Young Dj that you are going to be crazy in love with ounce you listen to his mixes.
Dj Banks has relatively been around as well. He's been a Dj for 3 years and is the house dj at Fem lounge now he joins the power house alongside Fem Dj, Dj Jerry, Meek Dj and Dj Nash to make up the list of Superstar Dj's
Here's the new Superstar star Friday Schedule…..
6-10am Fem Dj on Dmighty Breakfast with Malaika Nnyanzi and Brian Mulondo
10am – 3pm Dj Nash and Meek Dj on D Hook alongside Freddie Sakura
3pm – 7pm Dj Bancs on the Gold Certified K-Drive alongside the crazy James Peterson and Tindi
8pm till Saturday Morning Dj Jerry, the Dj with Jelly Hands alongside Doreen on the K-Zone