Every last Friday of the month is officially Superstar Friday at Vegas Chill Out bar in Mpererwe on Tula road.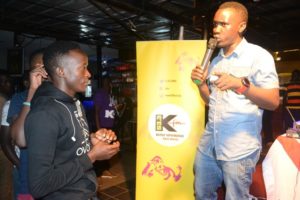 On the maiden night which was held on March 30, KFM's Uncle D, Doreen and superstar Friday Deejays Fem DJ and Meek DJ were at hand to entertain the revelers that had showed up for a night of fun.
The host of the night Uncle D gave out Africell phones, K-FM T-Shirts and drinks before Fem DJ hit the stage. From that point on it was four straight hours (10pm – 2pm) of Fem DJ on the decks hitting revelers with nonstop mixes from local hits past and present to urban hits and some oldskool.
It was the typical Superstar Friday mix live at the bar and it kept the crowd on their feet the whole time. At 2am there was an exchange of entertainers as Meek DJ took over. It was a nonstop party that went on into the early morning of Saturday.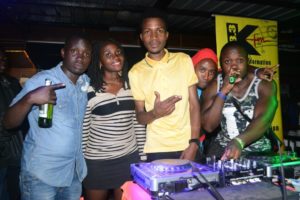 Vegas Chill Out Bar has partnered with KFM to spread out the Superstar Friday goodness from the airwaves to the bar every last Friday of the month so mark your calendars; the next night falls on Friday, April 27.