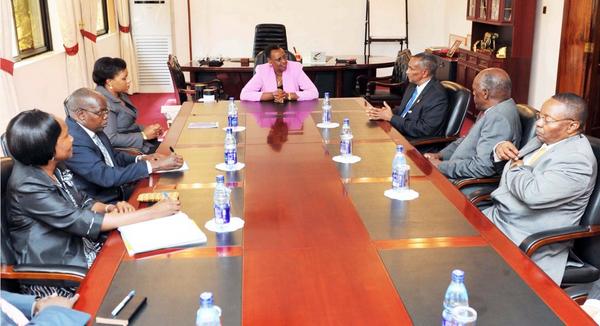 The First Lady, Janet Museveni has tasked employers to consider setting up day care centres at places of work to cater for working mothers.
Speaking at the commemoration of 25 years of the convention on child rights, Mrs. Museveni noted that due to the current work pressures, most young working mothers resort to leaving their babies at home.
She says such centres will be convenient for mothers who may wish not to hire maids.
Her call comes days after a video of a maid, 22 year old Jolly Tumuhirwe torturing a one year old child went viral on social media, prompting condemnation on the act.
The move by police to begin certifying maid agencies has been received with skepticism.
This follows an announcement by the Police Chief General Kale Kayihura that the force through its Child and Family Protection department was to certify all maids and issue them with certificates of good conduct.
The chairperson of parliament's Gender Committee Margret Kyomuhangi says that while it would be a good move, its implementation will be difficult given the lack of a legal frame work.
She however suggests that the matter be handled holistically to achieve long lasting solutions.