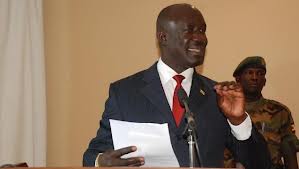 Government has re-echoed calls for people living in disaster prone areas to vacate such places now to avoid loss of life and property as heavy rains continue.
The State Minister for Refugees and Disaster Preparedness Musa Echweru says through the Office of the Prime Minister, they have already asked local leaders to prepare for the worst.
He says experts have alerted the ministry of the magnitude of the storms expected.
He however says the ministry is prepared to handle all disasters resulting from the heavy downpour.