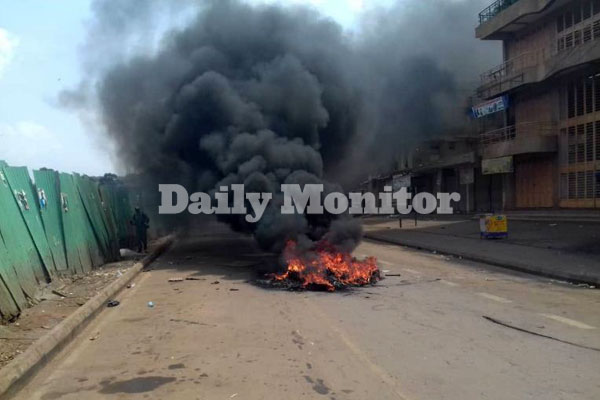 Police and the army have fired teargas and bullets to stop rioters who have lit fire in the middle of roads in Kisekka Market, Namirembe Road and Kikuubo.
The police were chasing crowds who were shouting "People Power, Our power" demanding Bobi Wine's release. The protesters accuse the government of arresting and torturing MPs Bobi Wine, Francis Zaake and others who were arrested in Arua last Monday, after chaos that occurred when MP-Elect Kassiano Wadri's supporters met with those of NRM candidate Nusura Tiperu.
Police have deployed heavily in downtown Kampala and police cars, mambas can be seen on the streets.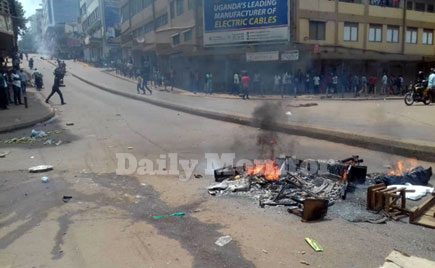 Related Stories…………..
Gunshots rock downtown Kampala as police battle rioters
FDC demand for the release of Bobi Wine or join the ongoing demonstrations