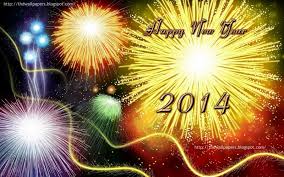 Thousands of  Ugandans gathered in different places to welcome the New Year.
At churches, the year 2014 was welcomed by prayers and the display of fire works.
In bars and hotels, the situation was not any different with fireworks displayed while in the city center, people stood besides the roads to catch a glimpse of the fireworks from a distance.
In his new year's message,President Museveni said that there is need to greatly lower costs of electricity, revamp railway transport and improve the country's road network in order to transform Uganda's economy.
He says the government could not make a decisive impact on these three issues because of over dependence on foreign aid which was insufficient.
Meanwhile At the Kabaka's palace in Mengo, King Ronald Muwenda Mutebi called upon his subjects to venture more into developmental programmes in a bid to fight poverty.