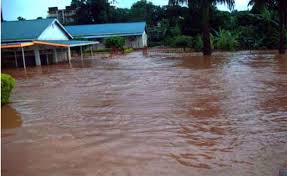 Kasese district local government has received flood- detection machines.
The machine will also help send warning signals for immediate response.
This comes barely 10 months after the district was hit with severe floods on May 1, 2013 when the four major rivers burst their banks.
Eight people perished in the floods that destroyed infrastructure, crops and household properties.
The Assistant Chief Administrative Officer and Chairman of the district disaster committee Mr. Wilson Asaba says that the Floods Early Warning and Detection Machine has been procured by the Office of the Prime Minister (OPM)with support from United Nations Development Programme.
Mr. Asaba adds that the solar powered machine will be installed in the upper course of the River Nyamwamba which was the most affected by floods.
He says that a team of experts from the Uganda Communications Commission and the OPM have been in the district to assess the course of the river in order to establish where the machine will be installed.
According to Mr. Asaba, the Floods Early Warning and Detection Machine will be controlled to the main server at the district headquarters.
The officer controlling the computer server at the district will immediately send the information to the National Disaster Management Unit at the OPM.