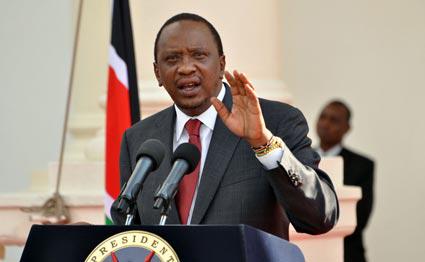 President Uhuru Kenyatta has finally suspended four Cabinet secretaries and eight top state officials named in a confidential anti-graft report.
The Ethics and Anti-Corruption Commission List of Shame also contains the names of elected leaders, including 11 governors, some senators and several members of the National Assembly.
Earlier, most of them were in a state of confusion and expressed a determination to hang on until Tuesday when Parliament is expected to make the list public.
Land Cabinet Secretary Charity Ngilu, who is said to be on the list, but whom the President could not reach on the phone, was spared temporarily.
State House sources said the minister's case would be dealt with after her arrival from an official working trip abroad on Monday.
According Sunday Nation, those suspended are Felix Koskei (Agriculture, Fisheries and Livestock), Michael Kamau (Infrastructure and Roads), Kazungu Kambi (Labour) and Davis Chirchir (Energy and Petroleum).
State House spokesperson, Manoah Esipisu, said the President wants Kenyans to see the action as a moral fight for the soul of Kenya and that opportunists should not take advantage to engage in negative politics.
Story by Isaac Ongiri