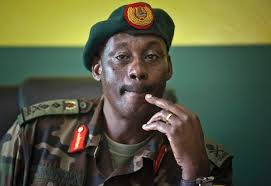 The mass registration for national identity cards will capture information of 16 year old persons, as government seeks to issue IDs before the 2016 general elections.
The exercise was scheduled to kick off this November however Parliament halted its implementation over discrepancies in its roll out and delays in issuance of the IDs.
Internal Affairs Minister, Gen. Aronda Nyakairima further says in due course, persons from 0 to 15 years will be registered to help update data which will be used by the Electoral Commission and Uganda Bureau of Statistics.
Aronda adds that the ministry has moved its operational area to Kololo Grounds to install equipment for production of the IDs.