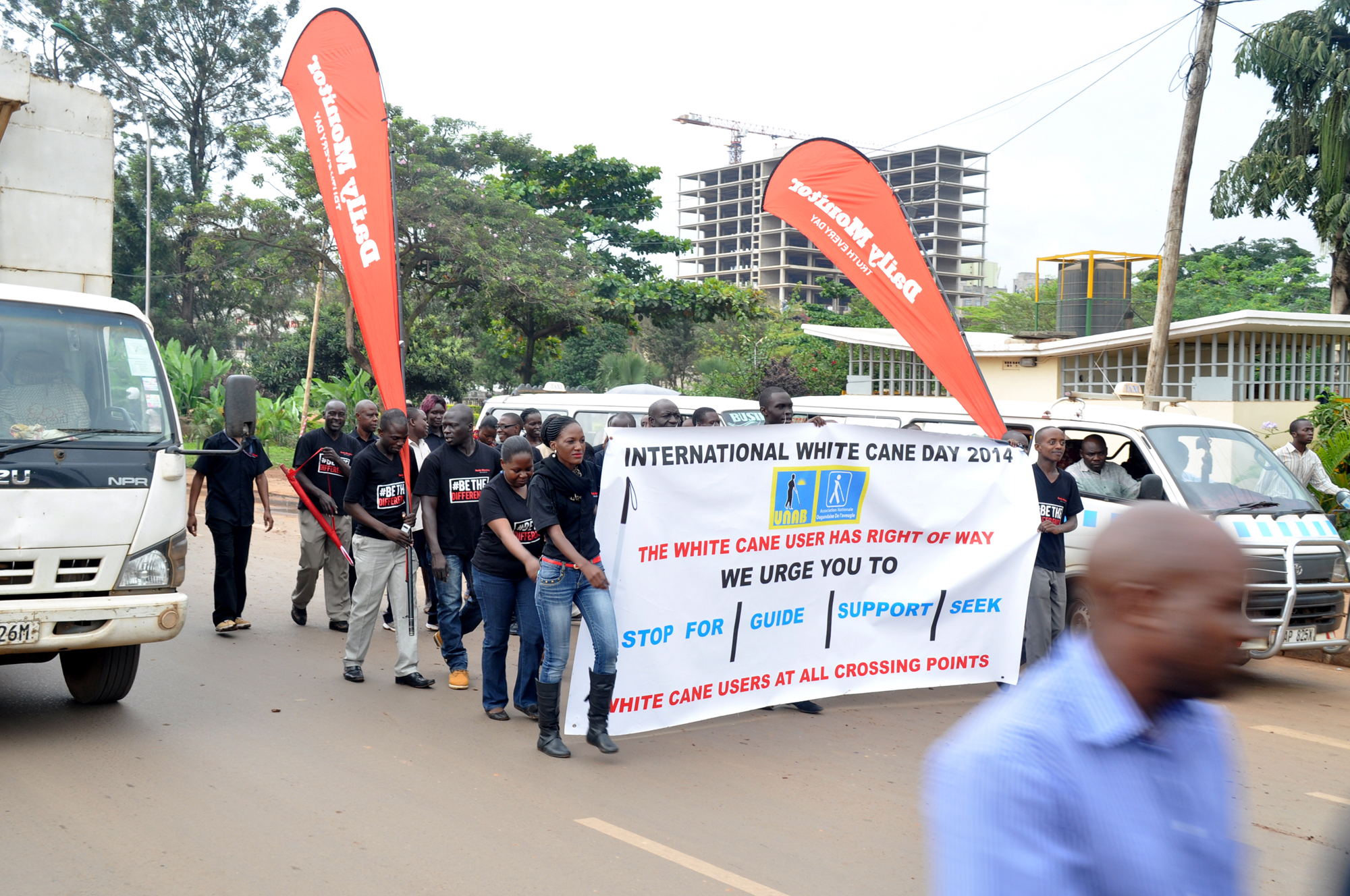 Monitor Publications staff have today participated in a charity walk to commemorate the World White Cane Day.
The day is commemorated every 14 of October.
In Uganda the day was marked today with the walk that started from Centenary Park to Kati Kati in Lugogo.
The programs Controller at KFM radio, a sister company to Daily Monitor, Joseph Beyanga said the gesture was meant to proclaim that persons with disability are part of the wider community and should not be shunned but supported.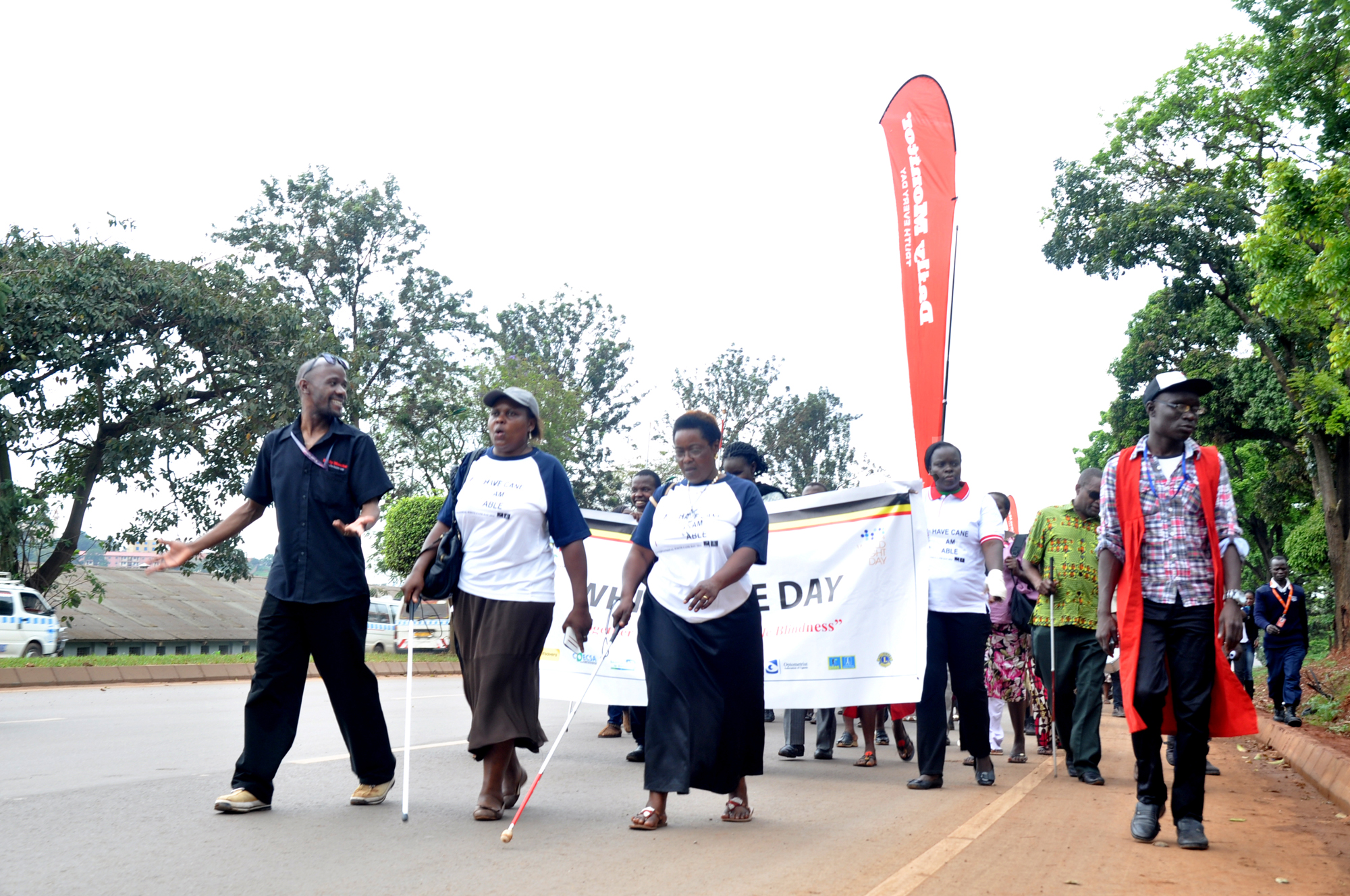 In a related development the visually impaired and disabled students of Makerere University have decried the lack of facilities and equipment required for their studies.
The chairman of the Disabled Students Association also Alex Lukwago says they find it hard to access facilities such as brails yet course works are always given in hard copies.
While the Woman Member of Parliament for Koboko district Margaret Babadiri has urged KCCA authorizes to ensure that all open man holes are covered to save their lives.
Babadiri has also advised the public to immunize children in order to avoid preventable blindness.