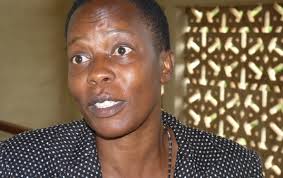 The number of districts in Uganda could rise to 117 from the current 112 if a new proposal by MPs is approved.
MPs on Parliamentary Public Service and Local Government committee have recommended the creation of five more districts to be curved out of Wakiso, Kibaale, Kabale, Arua and Kasese districts.
The recommendation is entailed in a leaked report on a motion for a resolution of Parliament on creation of new districts due to be debated by the House.
But the shadow Local Government minister Ms Betty Nambooze has written a minority report opposing the move.
She instead suggests that government fully equips the already struggling districts that are poorly facilitated and conduct a thorough performance evaluation study with a view of merging the less viable and fully facilitating those in place.
"I do agree with some sections of the report but my point of departure is the unconvincing basis that informed the recommendations visavis the challenges posed by the creation of more local government units," she states.
"The central government should look at means of increasing and sustaining funding to such districts instead of having to go through the rigors of financing new ones,"
The MPs in a draft report seen by Daily Monitor said the creation of new districts should be done starting with very large five districts for ease of administration and taking services closer to the people.
Last year, the President put in place a moratorium on the creation of new districts but the MPs say it should be treated as a temporary measure to allow government evaluate administrative units with a view of focusing on quality.
Quoting an analysis of the ministerial policy statement of 2014/2015, she said thirty four districts are operating without CAOS, 22 without deputy CAOs and the rest have only one deputy CAO instead of two.
"Sixty one districts are operating principle personnel officers, fifty nine districts without chief finance officers, while fifty seven have no district planners. Fifty six districts have no district education officers and fourty nine have no district health officers," she said.
Article 179 of the Constitution empowers Parliament to alter boundaries of districts and the creation of more districts. According to the Constitution, any measure for the alteration of or the creation of districts shall be based on the necessity for effective administration and need to bring services closer to the people.