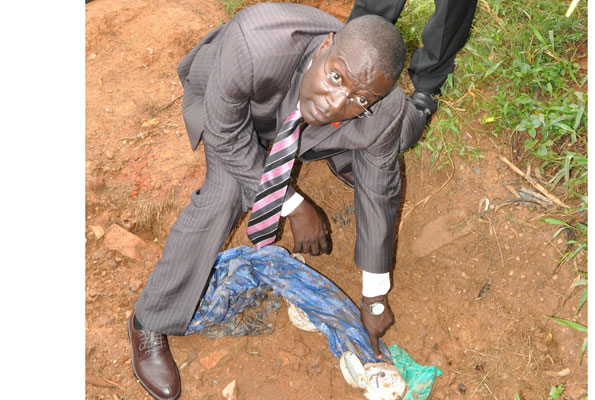 Mulago National Referral Hospital has been battling a huge water bill because of approximately 200 households illegally connected to its supply line, Members of Parliament have been told.
Legislators on the Health and HIV/Aids committee were on Monday touring the hospital following reports of shortage of oxygen and subsequent disconnection of water to the national referral hospital over an accumulated water bill.
The lawmakers also toured the site where the hospital officials had earlier discovered an illegal connection of water from the hospital's supply system to Mawanda Road and Butakabukilwa villages.
According to the hospital spokesperson, Mr Enock Kusasira, the initial investigations into the matter indicate that more than 200 households were connected on the hospital water system.
He, however, says the households also have metres.This discovery led to establishment of a commission comprising of officials from ministries of Water, Finance, Health, Mulago hospital and National Water and Sewerage Corporation last week to investigate and resolve the water problems at the facility.
Mr Kusasira, however, said investigations are still ongoing but a comprehensive report is expected by April 15, 2014.
The MPs said they will order an independent investigation to establish the truth behind water theft and double billing at the hospital.
The MPs, led by Dr Keneth Omona, said they wanted to establish the facts behind the reported oxygen crisis that is said to have led to the death of six people but also gather information about the reported illegal connection of surrounding villages on Mulago hospital water supply system.
"We also want find out about reports of baby thefts at the hospital as reported in the media as well as a nursery school that was built by the African Development Bank to benefit children of the hospital staff is being operated by private individuals on hospital land," Dr Omona said.
aayebazibwe@ug.nationmedia.com
SOURCE: monitor.co.ug