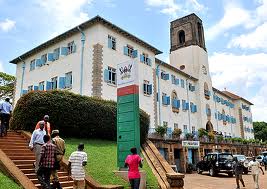 Makerere University management is locked in a meeting with staff to resolve the standoff over the unpaid 70% incentive.
The meeting is chaired by the Vice Chancellor Academic Dr. Okello Ogwang and finance director Prof. Banabus Niwangwa.
Members of the Makerere University Academic Staff Association gave the university upto Friday this week to clear the 70% incentive or they lay down their tools again.
Early this week MUASA advised the university not to re-open for the new semester if the May and June incentive amounting to over Shs. 4 billion is not cleared.
Last year the university council approved a 70% incentive to all staff following a two week-strike.
MUASA spokesperson Luis Kakinda says a decision on the way forward will be made after the meeting.