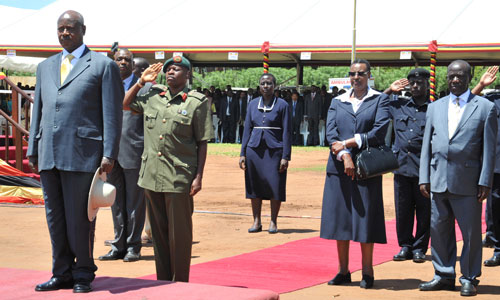 President Museveni has underscored the need for increased investment if unemployment is to be addressed.
Speaking at the Labor Day celebrations held in Gulu district, President Museveni said employment comes from investment.
He says the more investments that are attracted in the country; the more employment opportunities will be created. The President said he has plans to conduct three conferences on the matter of employment with the clergy, the kings of Uganda and labor movements respectively.
He said his government would increase investments in agriculture, Industries and the services sector, to create more employment opportunities.
Speaking during the same celebrations, the Executive Director of the Federation of Employers in Uganda Rosemary Senabulya challenged the government to work towards improving the skills of its labor force, to make it more relevant.