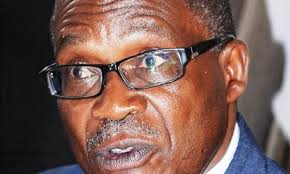 The National resistance movement will not accept any parallel Liberation day celebrations by its disgruntled members.
Addressing journalists at the Uganda media center, State minister for security Muruuli Mukasa says the national celebrations will take place in Soroti and reports of parallel celebrations in Namboole should be ignored.
A group of youths within the party had organized a meeting on the same date in Namboole to mourn the collapse of internal democracy within the party.
Muruuli says the NRM has a lot to celebrate raging from peace and stability and economic transformation among others.
The liberation day national celebrations in Soroti are to run under the theme: "a steady and sustainable transformation of Uganda, NRM's co-mission".