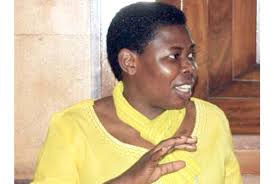 Counter accusations continue to dominate the Luweero by-election.
The opposition and the NRM have accused each other of ferrying ineligible voters to the district.
Speaking to KFM from Luweero, Information Minister Rose Namyanja said despite the allegations they are confident that victory is in their hands;
Earlier the Democratic Party candidate Brenda Nabukenya also made similar accusations against the NRM.
She also accused the Electoral Commission of deliberately deleting names of her supporters with an aim of denying her victory, a claim denied by EC spokesperson Jotham Teremwa.
Meanwhile voting continues and results are expected to be announced later this evening.