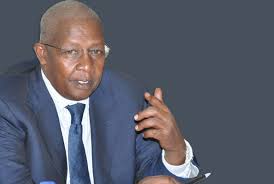 The allegations levelled against Foreign Affairs Minister Sam Kuteesa should be handled with honesty.
Kuteesa's bid for the presidency of the UN General Assembly faces stiff opposition from US senators and rights activists on grounds that his personal record is inconsistent with UN principles.
Now UPC president Olara Otunu says the allegations have come up before and should not be politicized or ignored.
He says the issues raised should be properly investigated without character assassination.
Kutesa says though, that the issues being raised have no basis.
Meanwhile, western powers will continue using Uganda's anti-homosexuality law as an excuse to frustrate the country.
Political Analyst Dr. Golooba Mutebi says using Uganda's anti-homosexuality law to hold the country ransom should not deter the citizens and the government from heeding to the needs of the majority.
According to reports, the anti-gay law is one of the reasons advanced by Western politicians and lobbyists to block Foreign Affairs Minister Sam Kutesa from becoming the next President of the UN General Assembly.
Golooba says western powers will remain opposed to the law and will use it against Uganda whenever need arises.