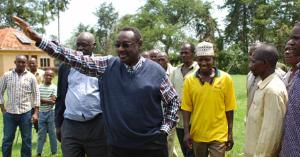 BY HERBERT ZZIWA
Peaceful transfer of power from the current regime cannot be achieved without assurance for the safety of President Yoweri Museveni once out of office.
Former Intelligence Coordinator Gen. David Ssejusa says the president is reluctant to step aside because of fears of possible political persecution from a new government.
"I think he gets worried, he is not sure if will be overthrown tomorrow. We must not only build capacity to face to remove the danger which is facing us, he said.
Ssejusa also says the opposition should desist from concentrating on capturing power and instead plan on how best to consolidate it for peace to prevail after regime change.
"The opposition must take a holistic approach to keep power and also protect Mr. Museveni and his family," he adds.