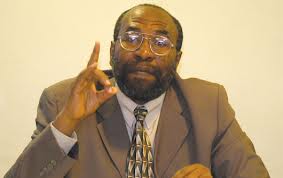 The prime minister has described as incorrect and dishonest, today's media reports suggesting prevention of due process from taking place in the Mukono- Katosi road project scam.
The reports indicate that the premier and three cabinet ministers are persuading the CIID boss to call off investigations against the Works Minister Abraham Byandala.
However, Dr. Ruhakana Rugunda says this is totally unfounded, adding that obstruction of justice has no place in the conduct of affairs of public service.
Rugunda says the issues raised about procurement process to construct Mukono-Katosi road are serious and require proper investigations to establish the truth.
He adds that the interest of govt is to ensure effective delivery of services to the people and value for money for public funds.
Works and Transport Minister faces arrest after he defied police summons to report for interrogation at the Special Investigations Directorate on Thursday.
Police sent him fresh summons to appear tomorrow and warned that any further defiance would attract arrest.
Mr. Byandala had been summoned by police for interrogation on Thursday over his role in the Katosi road project scam.