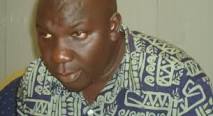 The Police have spoken out on allegations of the planned arrest of former Premier Amama Mbabazi.
Speaking at an ongoing news conference, the police spokesperson Fred Enanga has refuted the allegations saying they are baseless.
Enanga says they received correspondence on November 5th from Akampurira and partners under the caption of criminal investigation against Mbabazi.
He says the letter indicated that the police was investigating him in connection with Arab investor relating to the National Bank of Commerce.
He however says Mbabazi is not above the law and can be probed in case of suspected criminal activities.
Enanga explains that Article 212 of the constitution and section 4 of the Police Act mandates the police to investigate any one in case of crime.