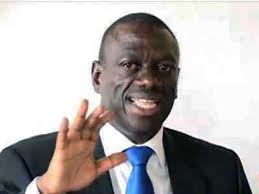 All political rallies linked to the 4GC have been suspended indefinitely.
This has been announced by the Police Commander Kampala Metropolitan Region Andrew Kawesi.
He has told journalists that members of the For God and My Country pressure group including the Lord Mayor Erias Lukwago and other opposition MPs have been holding rallies meant to spread hate speech and sectarian messages.
Kawesi says the group has also consistently attacked the person of the President, the City Executive Director Jeniffer Musisi and the 17 councilors who petitioned the minister for Kampala recently over mismanagement in KCCA.
He cites recent rallies held at Kasubi, Munaku and Mulago, where MPs Muwanga Kvumbi, Betty Nambooze and Semujju Nganda are said to have made inflammatory statements.
Kawesi adds they are still compiling the messages and will summon the MPs individually to explain themselves.