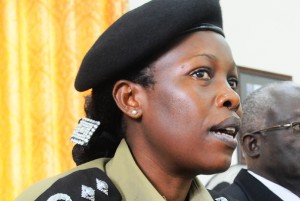 The police have refuted allegations of denying the opposition permission to hold public rallies.
This comes after several rallies organized by the opposition and civil society in were foiled by the police.
The police spokesperson Judith Nabakooba says such meetings fall under the Public Order Management Act which requires informing the police in time which wasn't done by the organizers.
She says the rallies in Mbarara were successful because the police was told in time but this was not case in Mbale and Soroti.
She advises the opposition to follow the right procedures stipulated in the Public Order Management Act to avoid inconveniences.
The opposition together with the civil society are currently leading a campaign pushing for free and fair elections.